Installing Jet Sudoku using Windows XP
1). Download
install_jet_sudoku.exe
Click
here
if you haven't already downloaded it
2). If installation doesn't begin automatically after downloading it, find the
install_jet_sudoku.exe
file and double click it.
3). This is the first screen you should see. Click

SETUP

4). Click

OK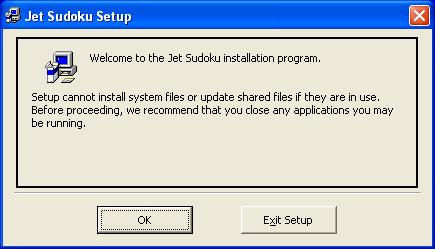 5). This can be a confusing screen. Click the big circled button. It is
recommended
that you

not

the change directory.
6). Leave this screen alone. Just click

CONTINUE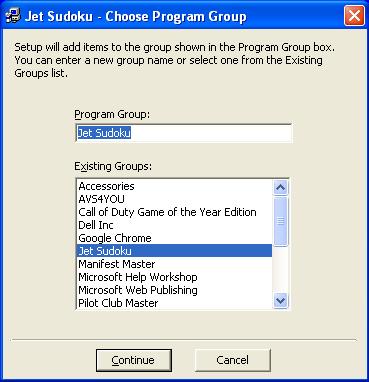 7).

Success!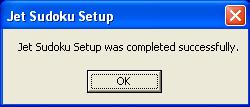 Click

START

Click

ALL PROGRAMS

Click

JET SUDOKU

9). If you'd like to put a shortcut to Jet Sudoku on your desktop, right click on the Jet Suoku menu and select CREATE SHORTCUT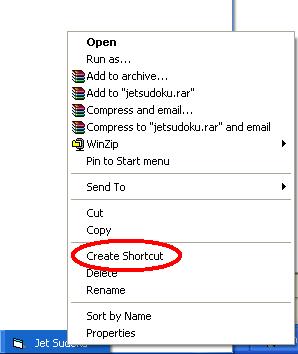 Then just drag the shortcut onto the desktop
---